Question 1
Who is the better communicator?
(a)
(b)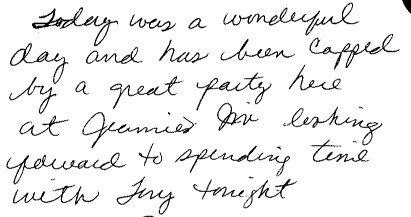 I sincerely hope you chose (b). Jack the Ripper's handwriting is sample (a).
Question 2
Who has more drive?
(a)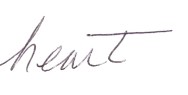 (b)

If you said (a) has more drive, you are correct. Notice the "t" bar on answer (a) is darker. The "t" bar pressure, length, and balance show the writer's ability to begin and finish projects.
Question 3
Who has more pride in his name?
(a)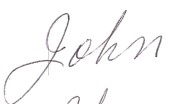 (b)
(a) is the correct answer. Note how much larger the signature "John" is on (a) rather than (b). The larger signature shows more pride in the name.
Question 4
Who is more repressed?
(a)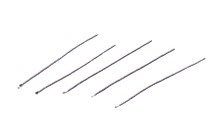 (b)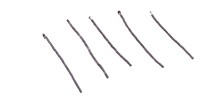 The answer is (b). A writer who writes with a backward slant is more repressed and inhibited than a writer whose slant is farther to the right.
Question 5
Who has lost emotional control?
(a)

(b)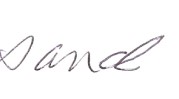 Notice the "d" in the word sand in answer (b). A letter that suddenly falls over to the far right is indicative of a writer who loses his temper suddenly and violently.
Question 6
Which individual below would you choose to teach your child?
(a)

(b)

When looking at handwriting it should show good rhythm, fluidity, and slant. Answer (b) is the correct answer. The slant in (a) goes in all directions and is called a variable slant.
Question 7
Which individual would you hire as a babysitter?
(a)
(b)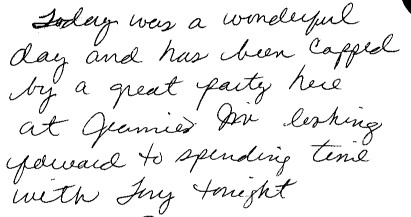 I hope you chose (b) as the babysitter. (a) has variable slant showing confusion and an inability to stay grounded.
Question 8
Which writer would make the best sales person?
(a)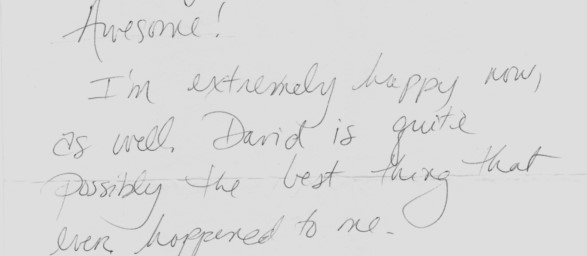 (b)

The better sales person would be (a). The writer in sample (a) would make the better sales person. The slant is rightward and the size of the writing shows a writer who is able to get along with and enjoy interaction with others.
Question 9
Which individual is more passionate and intense?
(a)

(b)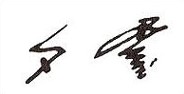 Passion is shown by pressure in writing. (b) is the correct answer. Notice the exceptionally dark writing showing passion and intensity. By the way, this is the signature of Adolf Hitler.
Question 10
Who would you hire?
Hint: The letters "o" and "a" are trait indicators for truth.
(a)

(b)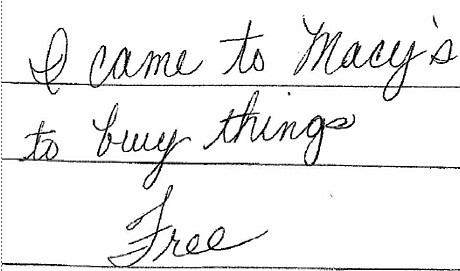 Clear and open "a", "o", and "e" letters illustrate frank and honest communication. When communication letters have loops and other marks in them it demonstrates dishonesty in the handwriting. (b) is the correct answer.
Question 11
Which woman does not like her husband?
(a)

(b)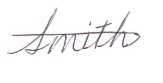 Crossing out of a name indicates a problem or dislike in connection with the name.  If it is the first name, the problem lies with the person writing the sample.  If the last name is marked out, it signifies a problem within the family.  (b) is the correct answer.